Well it is official I am celebrating my first ever mother's day! In my house we celebrated a day early because as you all know mothers day brings out everyone! Even the hermits come out on mothers day! So to avoid all the craziness we decided to go out to dinner a day early. (and it was still crazy!)
My son is 13 weeks and 4 days old now! In celebration my grandfather took my grandmother and I out to Longhorn Steakhouse!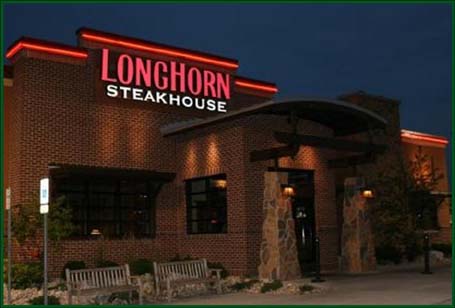 image via
Where I had a DELICIOUS chicken Parmesan sandwich, salad, bread, and tonion!
(ry had the guts of some french fries and loved them too might I add)
Now don't be too jealous but I also partook in my second alcoholic beverage since my son was born (so second in over a year) called a mudslide. Oh how I love my mudslides!
I am so happy to be a mommy to this amazing little boy. I love waking up to his smiles and giggles in the morning. The opportunities that running a business at home (even though I do go to school now too) give me are amazing. Not only do I get to do what I want, when I want, but I also get to spend all the time in the world with my little one.
He is my world, soul, and heart. I never thought a baby's giggle would bring tears to my eyes. Heck I can't even stay dry eyed writing this! So before I overload you with all the blubbery that is me at the moment I am going to bid you all farewell.
Happy Mothers Day to all the mommies, grandmothers, great grandmothers, and god mommies too!
(Leaving to go out to dinner)
What did you do in celebration of mothers day?
(p.s. I promise I am going to post up something crafty tomorrow. I am just getting back in the swing of things after a long week of sick people in my home, including a hospital trip for my grandfather and myself!)