Ah highschool, 2 1/2 years (I graduated early) of ... well it wasn't pretty.
One of my most embarrassing moments would be the day of my great face splat debacle.
The day started out innocently enough. I was a chubby little sophmore with frizzy hair and a taste for t-shirts from disney... *cringe* I got in the bus in the morning... Slept for the hour it took to get to school, ate breakfast, went to all my classes, etc... Innocent day? Perfect day? I sure thought so..
Picture this... A frizzy haired, chubby, pooh bear wearing, sophmore with an overloaded back pack are crossing the parking lot looking for the bus that is never in the same spot more than once.
I had one of those moments where you know something has gone horribly wrong the second before it all hits. My only thought was, "oh crap."
Splat.
I tripped and because of my overloaded back pack (thank you Flanagan highschool teachers and your lack of usable lockers) I went face first into the concrete not 10 feet from my bus.
Before I could pick myself up off the ground I hear a spattering of claps and what seems like a whole school laughing at me, but in actuality it was just two buses worth of kids.
I was mortified and could not even get on the bus. I called my grandmother and told her I missed the bus.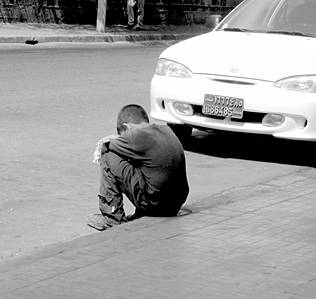 I waited on the corner with a scratched up nose and a bruised ego for the wind-star van of shame to pick me up.
____________________________
This post is part of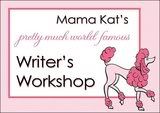 hosted at
http://www.mamakatslosinit.com/