Just a little something I whipped up today while R.bug was asleep!
[coming to an etsy store near you]
[the onesie...not the baby]

(mini tutorial)

Cut out the star out of an old t-shirt...

Grabbed a slightly big on baby for longer wear gerber onesie and than used sewing machine and green thread to blanket stitch the applique on. (apply heat bond or glue stick to hold applique in place while stitching) stitch on some wind to add the shooting and presto! You have a shoot star!

[Personal use only]
Enjoy.
Coming up... Sleepy sack tutorial, and Not so wordless mondays!
Linking too...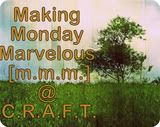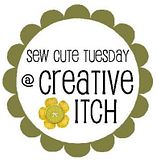 Linking to some of these parties...